Loading...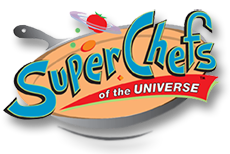 Loading some cool stuff... Please wait...
WHAT'S
SUPERCHEFS

?

The SuperChefs Cookery empowers children in the battle against childhood obesity by teaching the essentials of balanced nutrition, food preparation, and social etiquette toward inspiring lifelong habits of physical and social well-being. Under the direction of world class professional chefs and educators, students learn in an enriched setting focussed upon the joy of cooking while engaging in a residential program featuring team-building, athletic and artistic pursuits.
recent video
Southwest Bowl - How to Cook Tutorial
June 30, 2020
GET IN TOUCH
Please drop us a line and join us in the fun!
SuperChefs Cookery delivers our most impactful Summer yet in 2019!

This summer of 2019 brought new and more impactful programs to a record number of children in the Greater Vancouver area- we share our results in this report and thank our passionate sponsors, partners and staff for continuing to promote a healthier generation!

How one Vancouver-area dentist is turning up the heat on childhood obesity

Hometown heroes can be found across Canada working to make a real difference in their communities and the lives of those around them.

TD Thanks You

TD Customers who help our communities thrive

Surrey's SuperChefs receives boost from TD Bank

A Surrey-based non-profit organization that aims to promote healthy eating – especially among youth – has been recognized by TD Bank. SuperChefs Cookery for Kids is one of four Canadian small businesses recognized by TD for "embodying exceptional dedication and service to their communities."

SuperChefs Cookbook of Recipes

Complete recipes for 15 delicious meals and desserts

SuperChefs News Spring 2019

Another fun filled SuperChefs Cookery Camp summer is in the works July 2 to August 16 to train students to be community minded advocates for healthy living while offering free camps to at risk and Special Needs children in the Surrey School District this summer- details Page 5!
---