SuperChefs Cookery Online - Cooking Video Lessons
Videos
Hello SuperChefs! The COVID 19 pandemic has caused a dramatic shift in how we deliver our hands on SuperChefs Cookery lessons to our young and enthusiastic chefs. We will miss our in person interaction with the kids in the camps, as there is nothing like having our team members present to check the seasoning of a dish, confirm the consistency of a dough or batter or enjoy the sharing of each other's creations in the kitchen together. However to maintain social distancing practices, and the need to continue to provide fun, delicious and healthful cooking adventures in the kitchen, we have pivoted to deliver our Cookery program to an online audience. Although it's unfortunate not to be in the kitchens with our students, our online lessons can provide an experience that can reach a greater number of chefs - young and old - and we can reach audiences that would normally be a challenge to include.
These are the first of many SuperChefs recipes and techniques that will hopefully keep you happily busy in the kitchen this summer and beyond, because practice makes perfect! Enjoy these lessons and hope you enjoy and recognize some of our SuperChefs Chefs and coordinators that have made our camps so special, fun and engaging over the past dozen years.
For our SuperChefs alumni - welcome back into the SuperChefs kitchen. For our newcomers, hope you enjoy the spirit and fun of making delicious and nutritious meals in your own kitchen for you and your family. These are skills and recipes that can make a difference in your life forever - because A GOOD CHEF IS NEVER WITHOUT FRIENDS! Let's Get Cooking!
Dr. Greg
showing
1
to
9
of
10
on page
1
|
1
2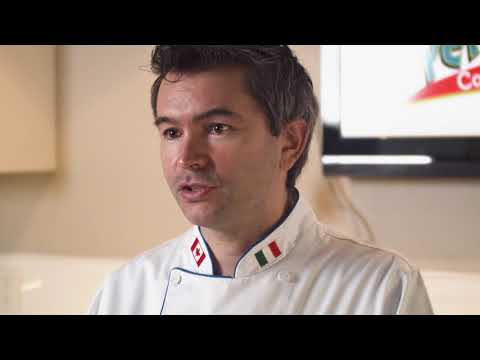 Making Pizza with Pizza Champion Chef Giuseppe Cortinovis!
2019 Canadian Pizza Chef of the Year Chef Giuseppe Cortinovis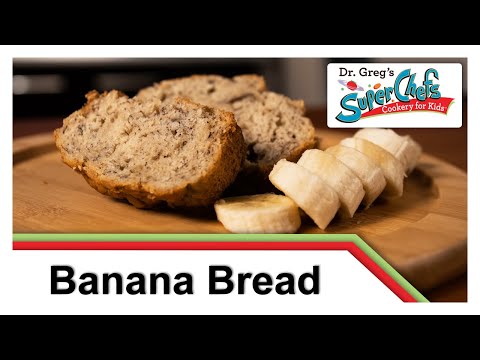 Banana Bread - How to Cook Tutorial
In this video SuperChefs will learn how to whip up a banana bread from those poor leftover bananas no one ate. This recipe will help you to practice those measuring skills as baking is all about precision. Enjoy warm with a little butter and jam as a yummy afternoon snack. Turn on your oven to 350 degrees and let's get started!

COOKING INGREDIENTS LIST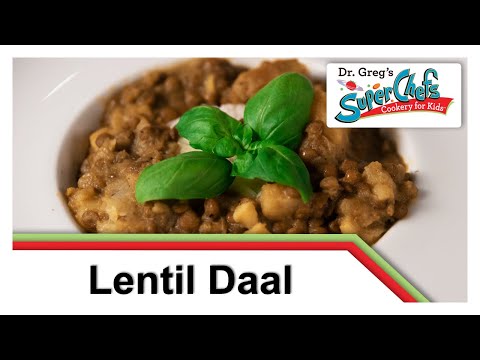 Lentil Daal - How to Cook Tutorial
Superchefs, it is time to spice up our kitchens! This lentil daal can be spiced up or down depending on your spicy preference. If you like things on the milder side, add less curry paste, but if you're up for a spice challenge, follow the recipe. This creamy, warm autumn meal is a great vegetarian staple. Serve up with a warm bowl of rice, or soft bread of choice.

COOKING INGREDIENTS LIST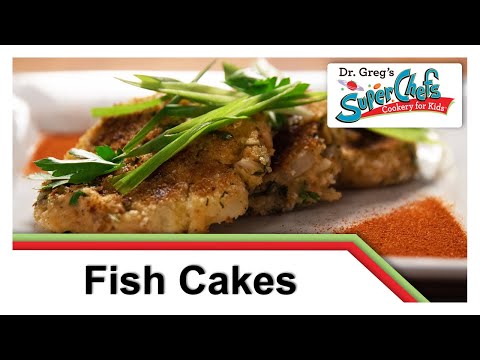 Fish Cakes - How to Cook Tutorial
Time for our weekly dose of fish. Packed with healthy fats, and bursting with flavour, these fish cakes tick all the boxes for healthy, tasty, and fun to make. Using a combination of herbs and spices, these fish cakes will certainly tickle the taste buds! Make sure you're washing your hands, because this recipe requires the ultimate utensil, our hands!

COOKING INGREDIENTS LIST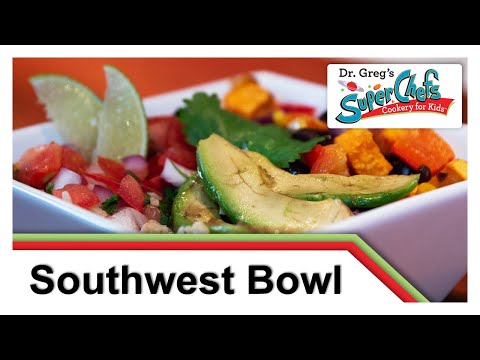 Southwest Bowl - How to Cook Tutorial
Sweet potato hash with fresh salsa in a rice bowl is a great way to use fresh seasonal ingredients to pack fantastic flavour for lunch or dinner. SuperChef Malia will guide you through this delicious recipe that shows you do not have to sacrifice yumminess to eat healthy. Be creative to make this stunningly beautiful dish to impress your friends and family!

COOKING INGREDIENTS LIST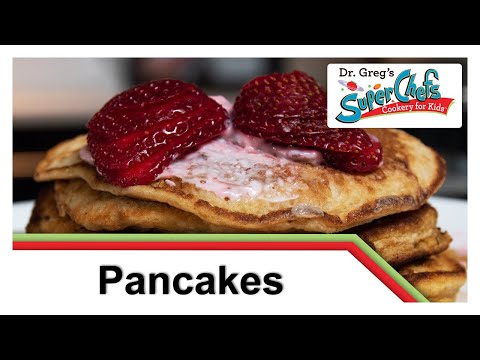 Pancakes with Berry Compote - How to Cook Tutorial
As a classic and simple breakfast favourite, learn how to make fluffy pancakes with SuperChef Owen! With the added nutritional benefits from using oats and milk alternatives, join Owen and a special guest as they whip up some egg whites to take pancakes to the next level. We will also teach you how to make the perfect topping for your pancakes by using fresh local berries, since we always say, Fresh is Best!

COOKING INGREDIENTS LIST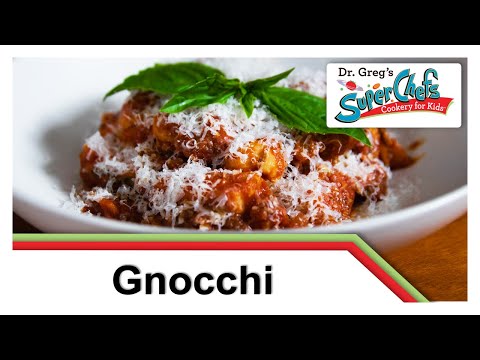 Gnocci with Crushed Tomato Sauce - How to Cook Tutorial
Have you ever wondered how gnocchi was made? In this video, SuperChef Matt will teach you all of his tips and tricks to make this variety of pasta using only a few simple ingredients! He will also teach you how to make a simple crushed tomato sauce with fresh basil and parmesan, to top off your soft dough dumplings. This recipe is very hands-on and fun to make with your entire family!

COOKING INGREDIENTS LIST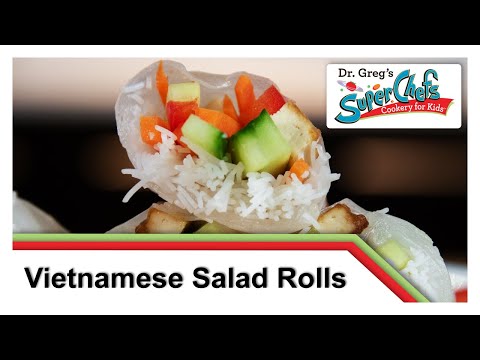 Vietnamese Salad Rolls - How to Cook Tutorial
Featuring the super versatile ingredient 'Tofu'' SuperChef Chloe will teach you how to make Vietnamese Salad Rolls that are light, colourful, and fresh! Sharpen your knives, as this recipe will give you an opportunity to practice some new knife skills on some fresh ingredients. We will be pairing the salad rolls with a delicious peanut sauce, or a sweet chili sauce as a nut-free alternative, that will definitely have your family asking for more!

COOKING INGREDIENTS LIST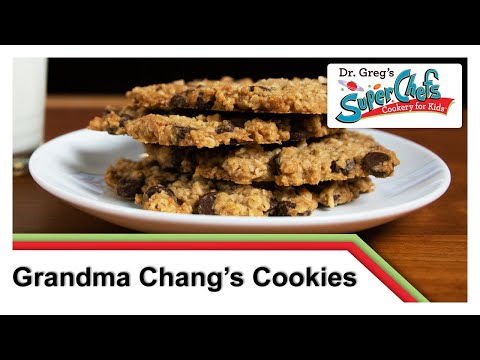 Grandma Chang's Oatmeal Coconut Chocolate Chip Cookies - How to Cook Tutorial
Here's the Super Cookie brought to you by Dr. Greg himself. This cookie is famous around the Chang household and is packed with luscious yet healthful ingredients including yummy dark chocolate, sweet coconut and tasty oatmeal. Paired with a cold glass of milk and you will have a delicious snack that is easy to make for all members of your family….especially your Grandma!

COOKING INGREDIENTS LIST
showing
1
to
9
of
10
on page
1
|
1
2