CBC, The National's Check Up Panel on Obesity and Childhood Obesity
Health experts panel discussion from the CBC National News Tonight regarding the health of our nation, underscoring the looming crisis fuelled by obesity, in particular childhood obesity.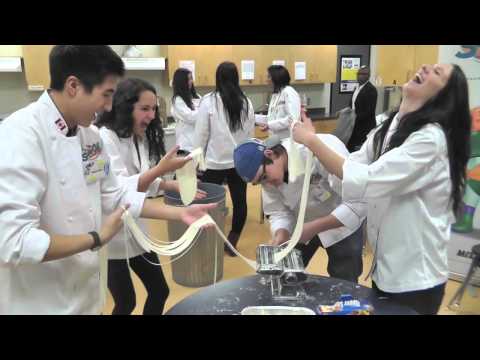 SuperChefs Long Noodle Contest
Join the SuperChefs team as they team up with kids to compete in the Long Noodle Contest during the Surrey Kids Conference. The SuperChefs all-girl Pasta Team get rolling after demonstrations of how to make fresh pasta and tomato sauce. They get busy in the kitchen making long noodles under the watchful eye of Executive Chefs Victor Bongo, Andrew George and Dr. Greg.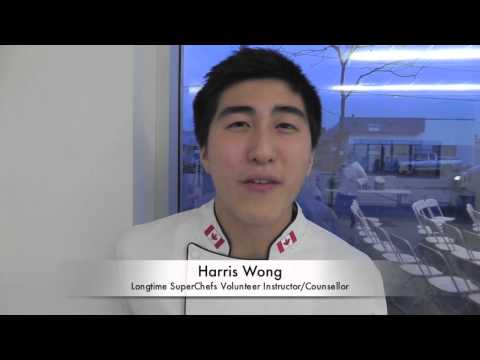 SuperChefs Alumni and Volunteers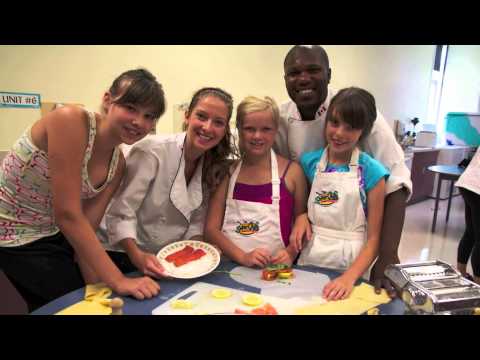 2013 SuperChefs Highlights
Dr. Greg's SuperChefs Cookery for Kids had a busy Summer 2013 with Summer Cooking Camps (Transitions, Level 1&2 camps in Surrey), Food and Cooking Festivals (Eat!Vancouver and Surrey's Fusion Festival) and many media engagements (Global TV)- have a look at the fun we had this year! More to come!!!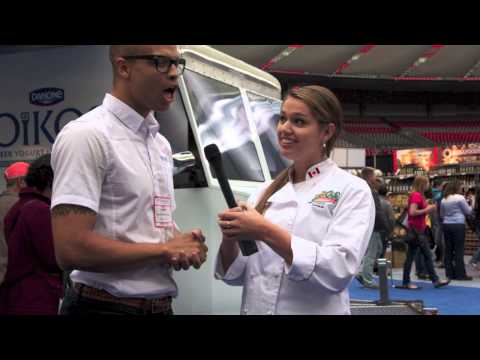 SuperChefs at Eat!Vancouver 2013
Dr. Greg's SuperChefs Cookery for Kids make another appearance at Eat!Vancouver with 6 shows May 24-26, 2013. SuperChefs welcomes Executive Chefs Victor Bongo, Andrew George , Italian duo Giulio Caravatta and Rina Busse and Special Guest Gelato Specialist James Coleridge, as well as the entire SuperChefs team as they cook up a storm during Eat!Vancouver at BC Place Stadium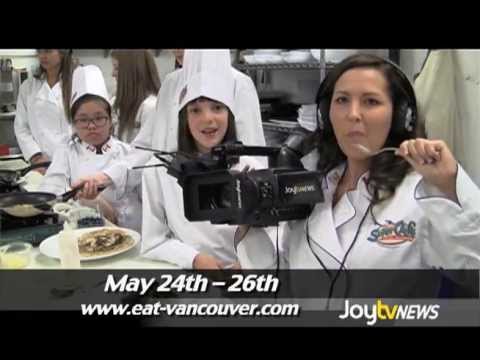 JoytvNews - Eat Vancouver 2013
Back again this year to tempt your tastebuds for the 11th year in a row - Eat Vancouver is coming your way on May 24-26th! Leah Bolton begins the taste testing frenzy...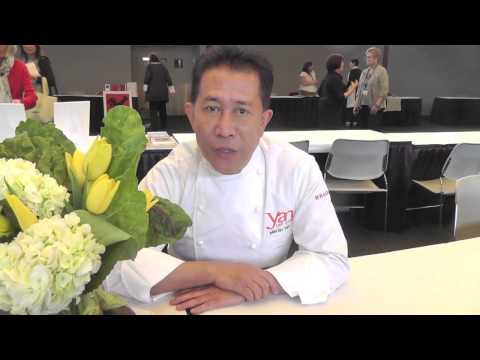 Martin Yan on being a SuperChef
Master Chef Martin Yan began cooking at the age of 12, and learned about the traditional method of Chinese barbeque at his Uncle's restaurant in Kowloon, Hong Kong. He has hosted over 1500 episodes of the PBS cooking show Yan Can Cook since 1982, and has appeared as a guest judge on several Iron Chef America episodes and also a guest judge on the season 10 finale of Top Chef. In this clip, Martin reveals what it takes for kids to be a SuperChef!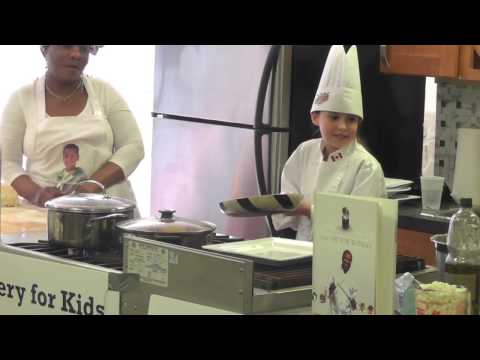 Diversity Health Fair
The SuperChefs Team made an appearance at the Diversity Health Fair March 9, 2013 at the Croatian Cultural Centre. Dr. Greg, Chef Victor Bongo, Chef Andrew George and visiting Chef Benedict Haines from Loire Valley joined the SuperChefs team of volunteers and kids to teach a family cooking class during the fair that included lot of laughs and good information about healthy eating and Super Foods.
Dr. Greg's Cookery for Kids Obesity Prevention Program
Dr. Greg's SuperChefs Cookery for Kids teaches kids from 8-12 years the basics of cooking techniques to empower them in the fight against childhood obesity. Working in partnership with Starwood Resorts in kitchens across North America, the SuperChefs Cookery invites kids in communities to promote fun culinary education and nutrition using professional chefs who have a passion for instilling healthy lifestyles and habits to kids that will last a lifetime.