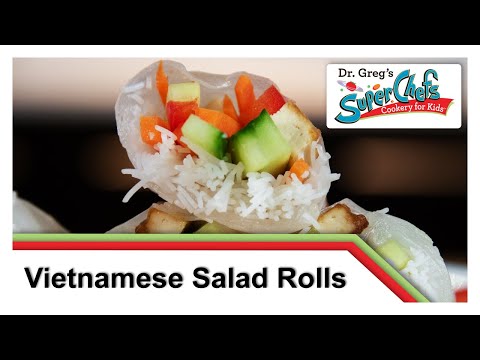 Vietnamese Salad Rolls - How to Cook Tutorial
Featuring the super versatile ingredient 'Tofu'' SuperChef Chloe will teach you how to make Vietnamese Salad Rolls that are light, colourful, and fresh! Sharpen your knives, as this recipe will give you an opportunity to practice some new knife skills on some fresh ingredients. We will be pairing the salad rolls with a delicious peanut sauce, or a sweet chili sauce as a nut-free alternative, that will definitely have your family asking for more!


COOKING INGREDIENTS LIST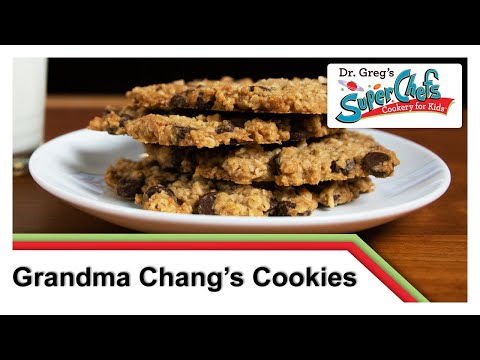 Grandma Chang's Oatmeal Coconut Chocolate Chip Cookies - How to Cook Tutorial
Here's the Super Cookie brought to you by Dr. Greg himself. This cookie is famous around the Chang household and is packed with luscious yet healthful ingredients including yummy dark chocolate, sweet coconut and tasty oatmeal. Paired with a cold glass of milk and you will have a delicious snack that is easy to make for all members of your family….especially your Grandma!


COOKING INGREDIENTS LIST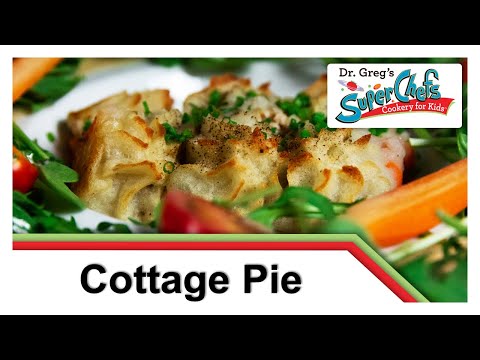 Cottage Pie - How to Cook Tutorial
In this video, SuperChef Hannah will teach you how to make a classic British dish, Cottage Pie! Using lots of fresh ingredients like fresh corn, peas, carrots, and potatoes, this easy but delicious recipe is sure to become a family favourite. This recipe involves lots of chopping, so we hope you're excited to perfect your knife skills!


COOKING INGREDIENTS LIST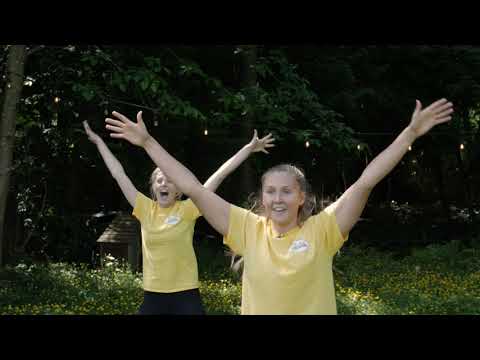 SuperChefs Online- Fitness Episode 1 - Get moving and groovin'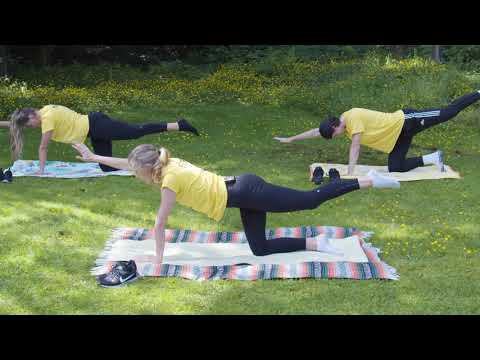 SuperChefs Online- Fitness Episode 2- Relax, Stretch and Strength movements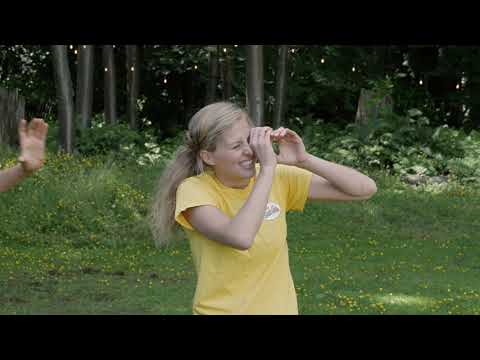 SuperChefs Online- Fitness Episode 3 - SuperChefs Pirate Ship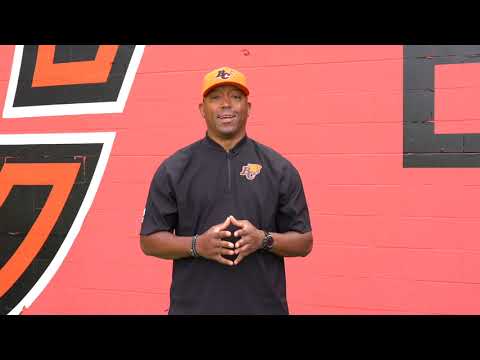 Workout with BC Lions Legend Geroy Simon
Ever wonder how a legendary all-star CFL MVP stays in shape? Join 3-Time Grey Cup Champion Geroy Simon as he shows you simple exercises you can do for ultimate fitness. Combine them into a routine for a workout that's simple but powerful and sure to keep you in shape for the rest of your life and make you a Champion too!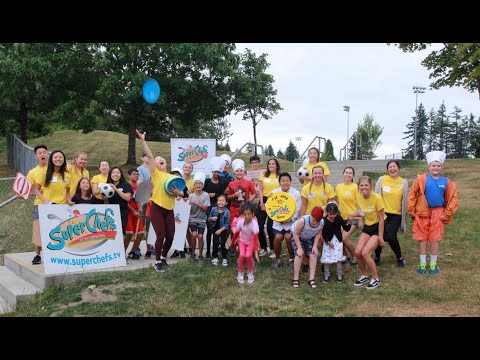 SuperChefs Summer 2019 ... A Special Year!
SuperChefs celebrated 11th year of Camps!
We had our most successful camp year yet as our team of 35 SuperChef leaders ran 4 separate camps including Level One, Two and Special SuperChefs at Johnson Heights and Tananarive Secondary Schools in Surrey. We were also honoured by the #Tdthanksyou initiative as one of 6 small businesses in North America that give back significantly to community. We look forward to our continued efforts to promote a healthier generation!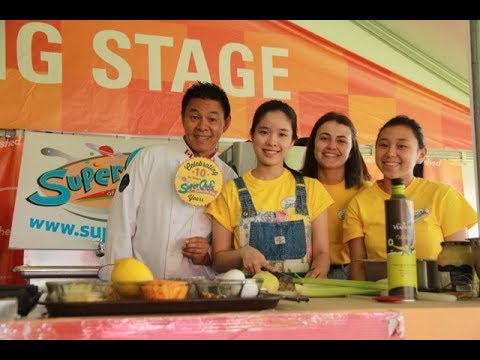 TD Thanks You
As a dentist, Dr. Greg Chang has always been passionate about the health of others - especially the health of children. But he knew that many of the childhood health problems he was seeing as a dentist could be helped with a better diet. So, he started SuperChefs to help teach kids the importance of a healthy diet and lifestyle. Now, see how TD is thanking Dr. Chang and SuperChefs for being a small business customer with a big heart.